Helvetia Innovation Ltd.
Helvetia Innovation Ltd., which provides recruitment solutions for the clients in the IT and data science industries, is the youngest subsidiary company of Helvetia Holding PLC in Switzerland. We are a team of international recruitment specialists, and we are from Poland, Bulgaria, Ukraine, Russia, China and India.

At the moment we live in the era of "Human Capital". Human potential becomes a driving force of the economy and human talent acts as an important indicator of the competitiveness of a company. Therefore, the well-chosen and motivated staff is one key factor to the success of any company.

We would like to performance a productive cooperation with the companies, who hope to strengthen their position in the market. With our recruiting services, the companies are able to optimize the entire process of human resource management and increase the whole effectiveness and competitiveness.
Our advantages
We specialize in recruiting professions from China, India and Russia.

Apart from the USA, these three countries have the most STEM graduates (Science, Technology, Engineering, and Mathematics). In addition, the professions from these three countries receive the most EU Blue Cards.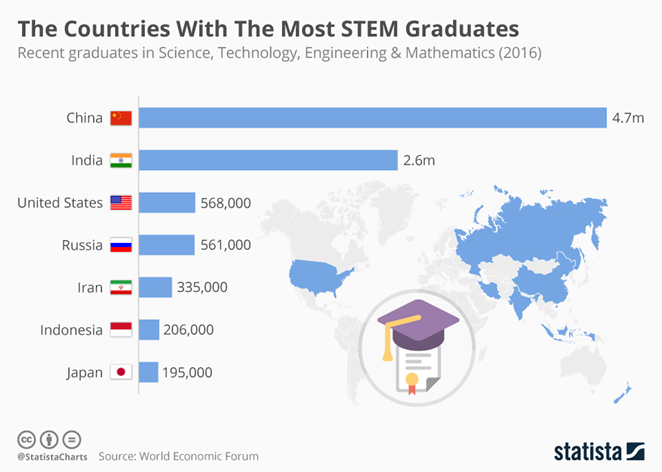 Edit Page